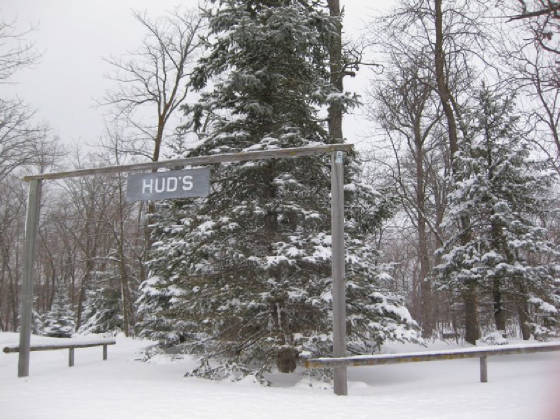 Ice fishing, spearing and snowmobiling are the main outdoor sports here in the winter time. Hud's Place is right next to the Snowmobile trail system. Click on link below to see a map of the trail system.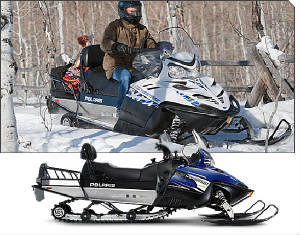 Otter Tail County Snowmobile Trails
Snowshoeing and Cross Country Skiing is also a popular sports. You can snowshoe right from Hud's place. Maplewood park, only a 15 mile drive away, has 13 miles of crosscountry ski trails with a warming house.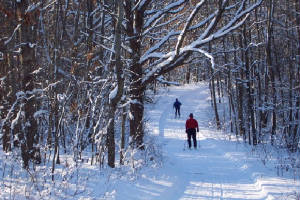 Here are a few photos of winter fishing and spearing. Non-residents can now purchase a licence to winter spear for northerns and rough fish.
You can now fish an spear at the same time in the same hole.
You can use two lines per person in the winter, but the decoy line counts as one if you are spearing while fishing.
Spearing / Fishing "Dark House"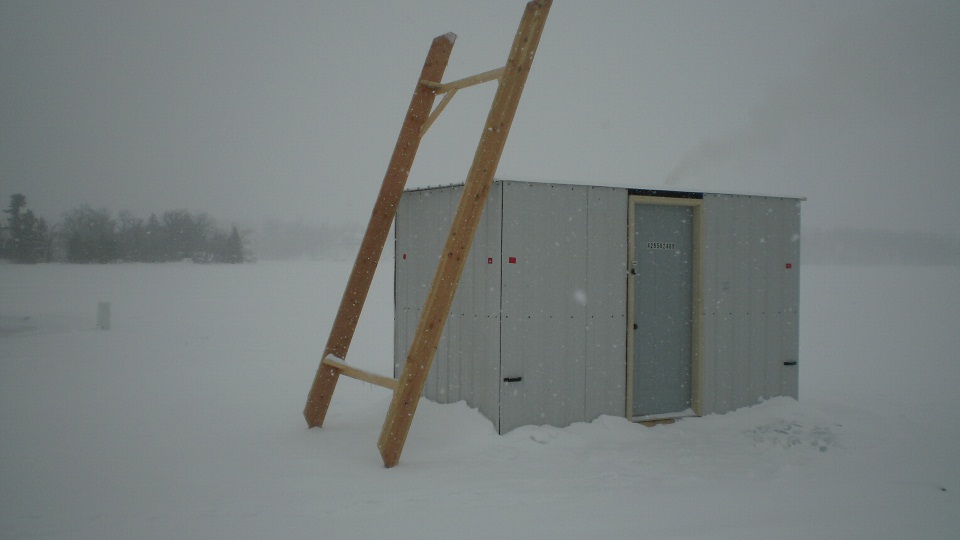 Portable Fishing Tent
Northern Spear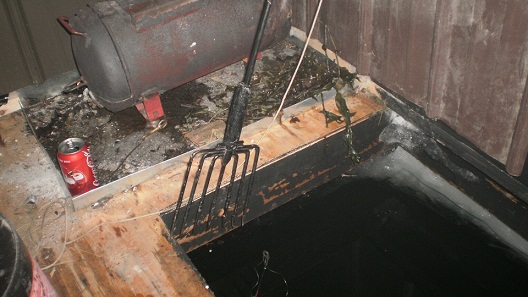 Inside Dark House with Window Uncovered
Spear HoleThrough Ice (2' x 4')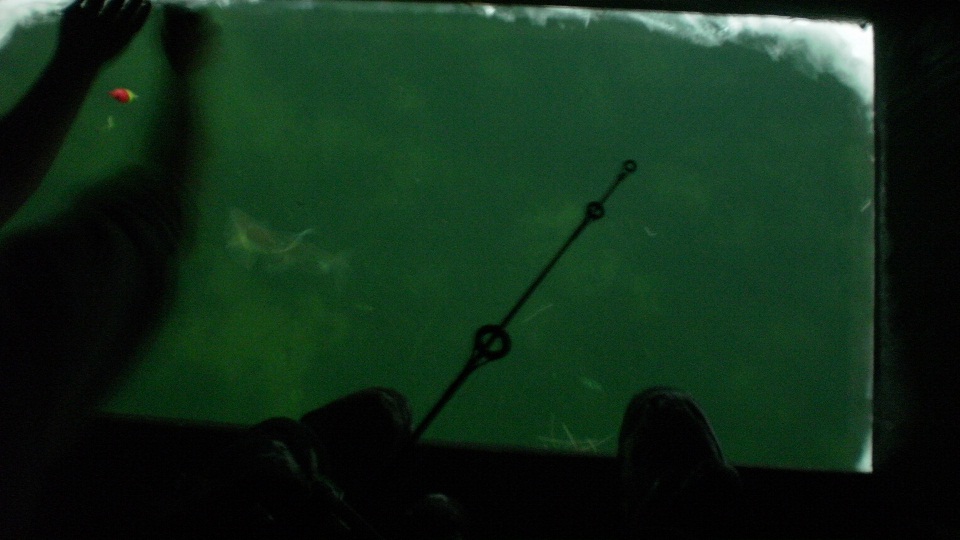 Inside Dark House with Window Covered
8Lb Northern Circling Deep at the Edge of the Hole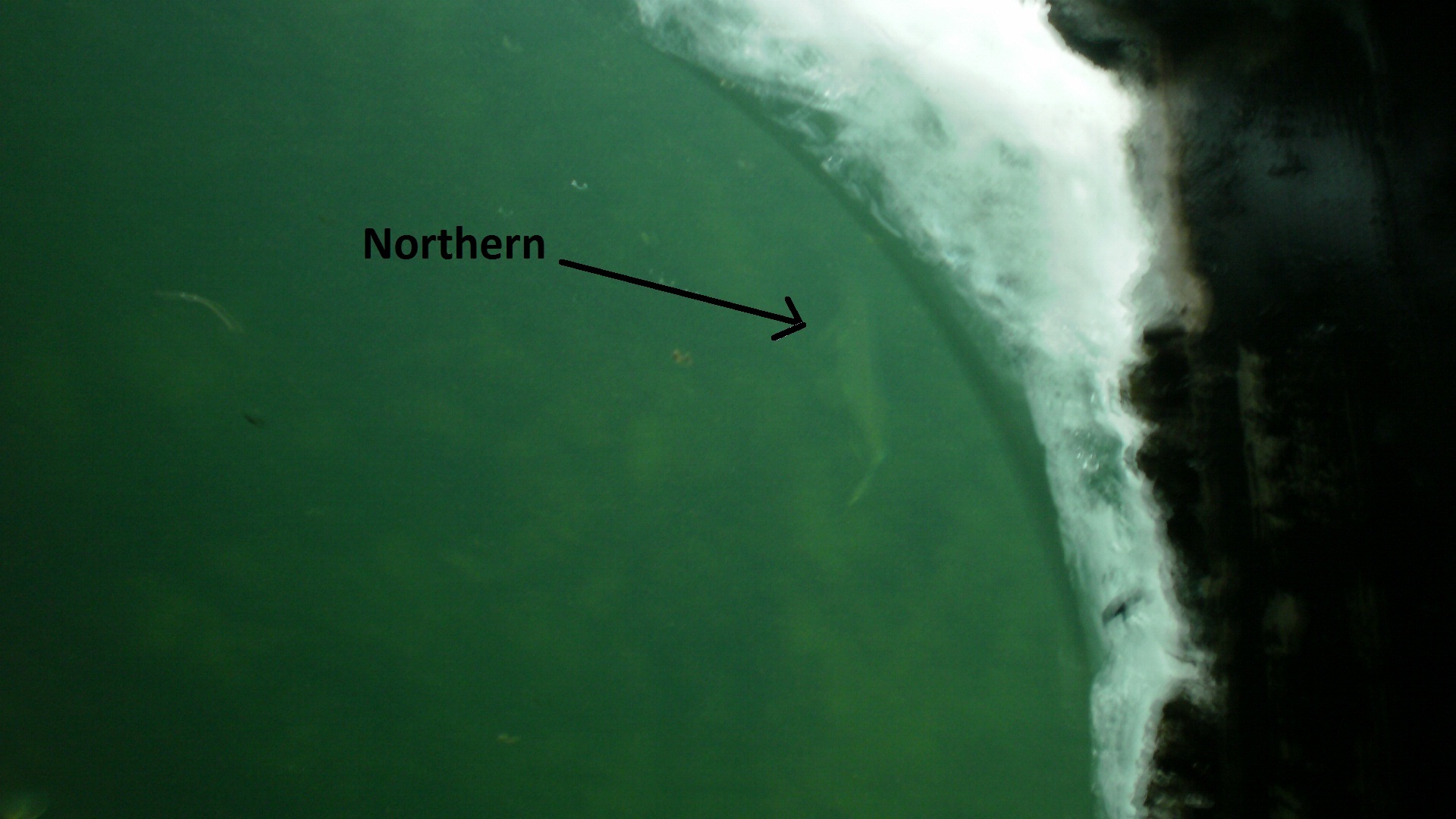 View through the Spearing Hole
Northern Rising Up off Bottom to a 12" Live Decoy
View through the spearing Hole 10' Deep Water
8 LB Northern
A 12 LB Northern