I've had a few more requests for photos of Abe with dogs, shooting, flyspray, hose washing, bareback, and handling his feet. So I'm adding those as I have time. Here are a few new ones. Click on the photos for a closer look.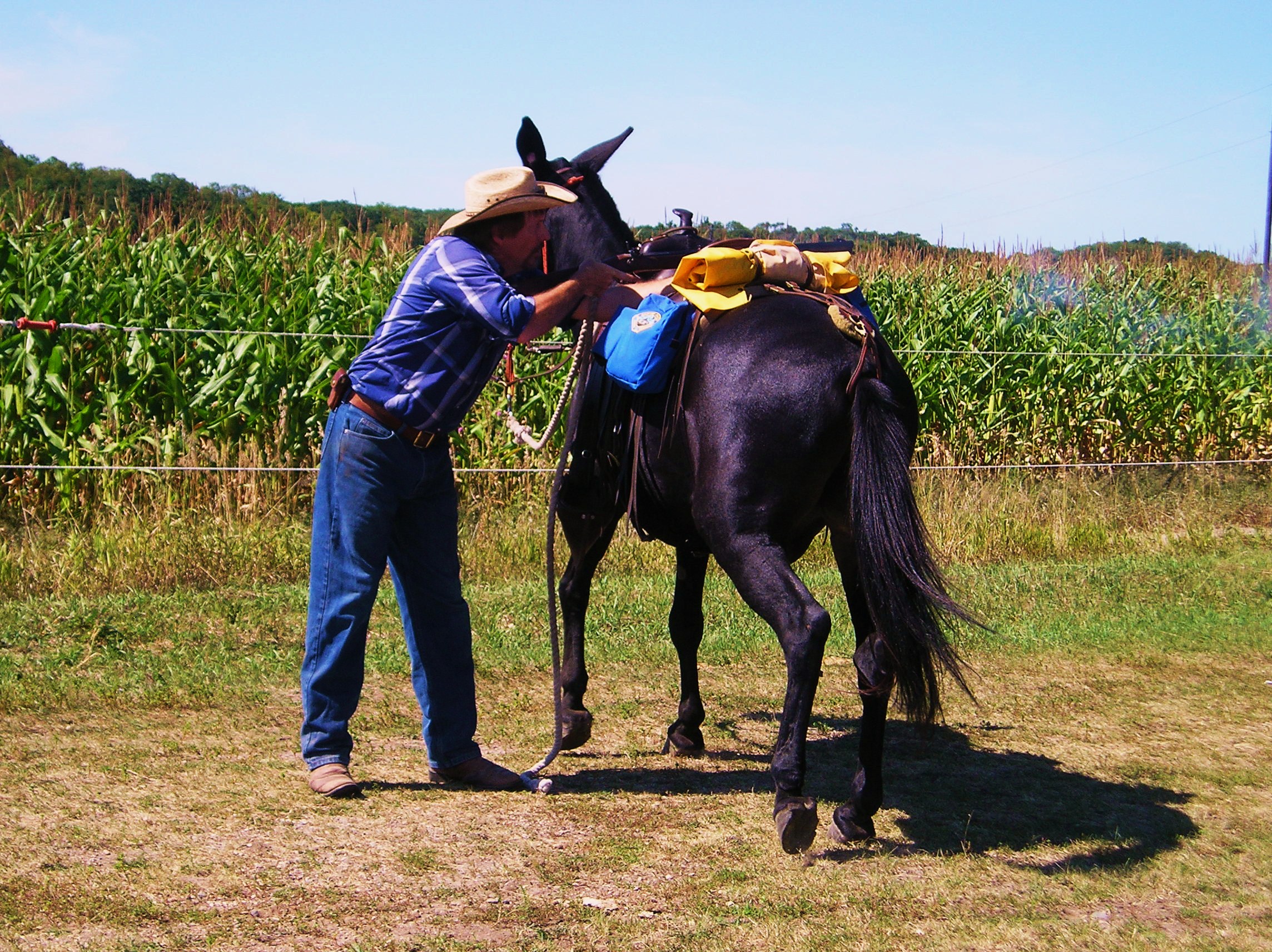 The above photo is about 3/4s of a second after pulling the trigger on my 50 caliber muzzle loader. I haven't properly "followed through" on my shot; in poor form I've already lifted my head from the rifle stock to look at my target.
You can still see a little smoke from the pyrodex powder. It is hard to time the rifle shot with the camera shot. Both of Abe's left feet are off of the ground from his reaction to the shot. He did not move though after putting them back down. If you look close at his ears you can see he is wearing ear plugs as I did fire the rifle several times.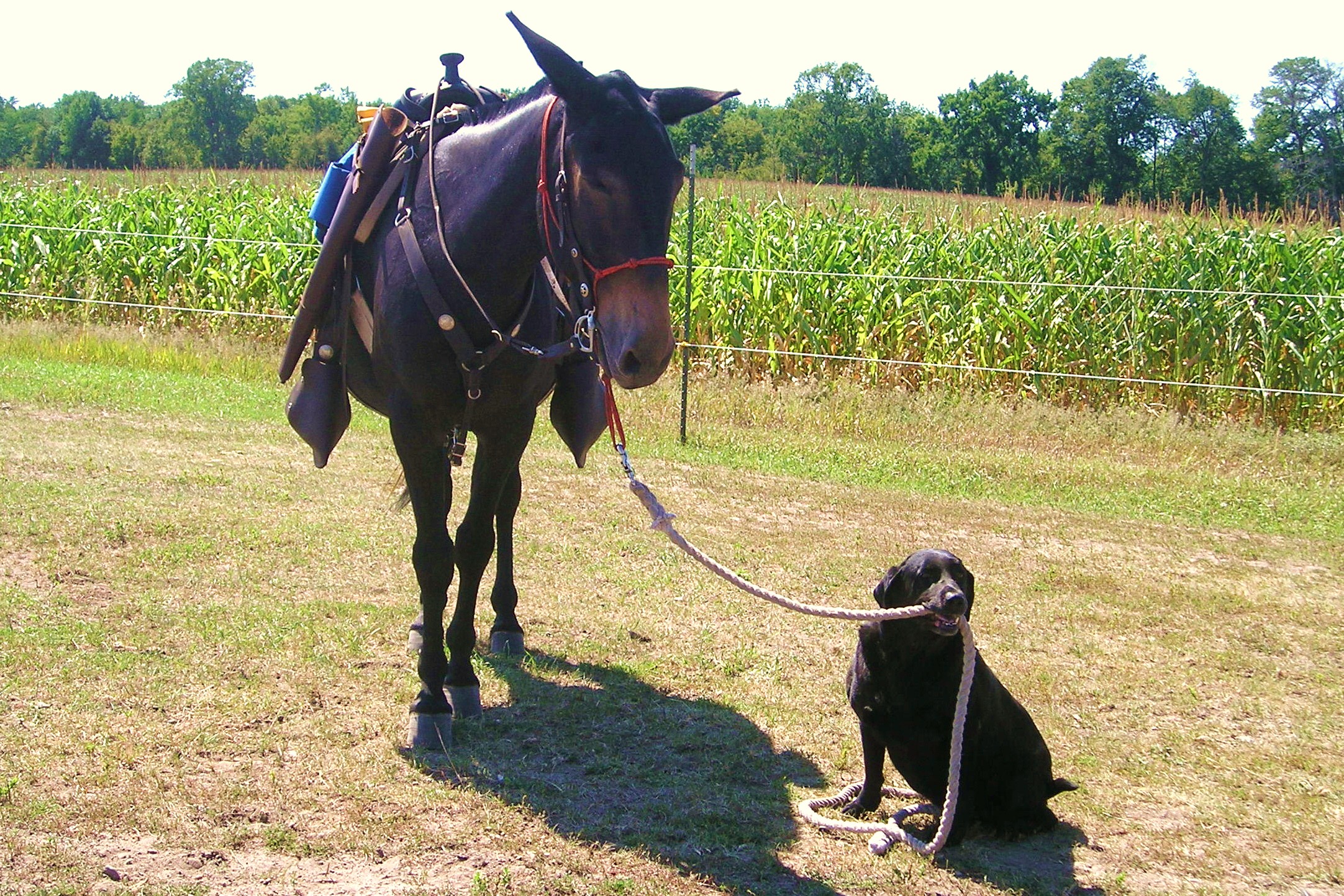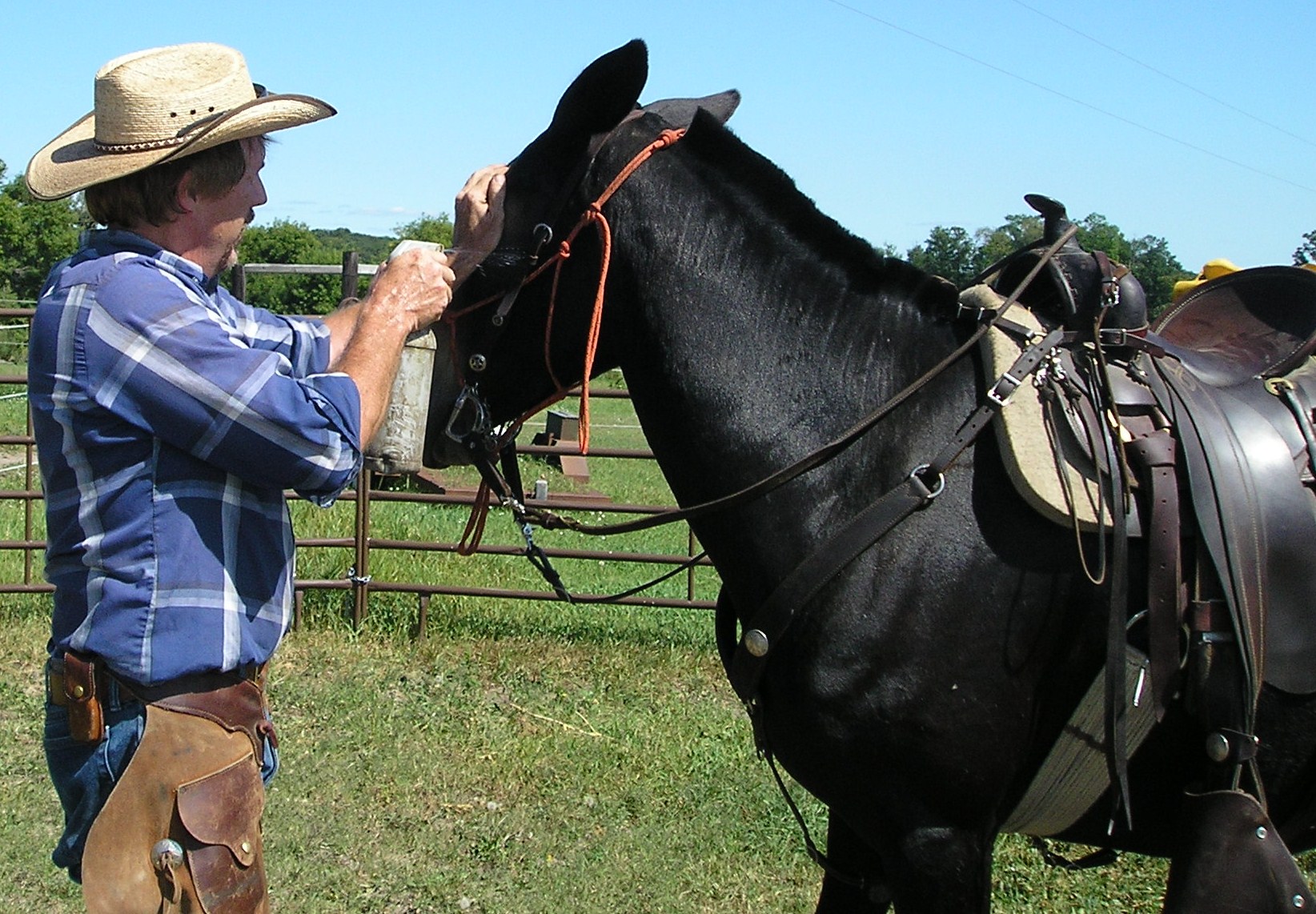 Above is Abe with my dog, Sammie. Then being sprayed on the face with flypray. He handles spray anywhere on his body. Below are several photo of foot trimming. In the first photo, Abe is ground tied. In the rest he is standing free. For safety sake you should always have a handler holding any horse or mule while working on their feet. I'm just showing that Abe will stand there on his own.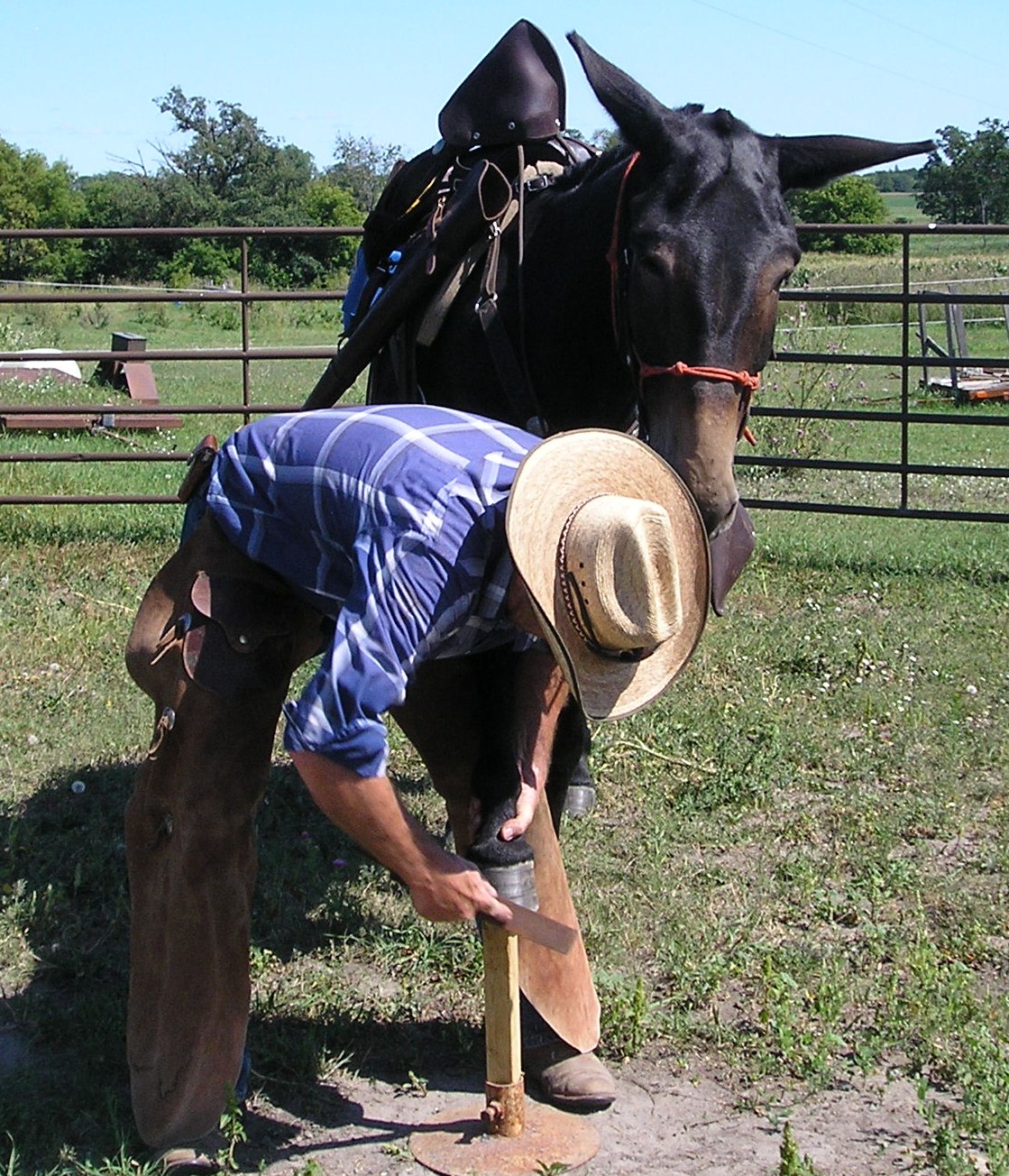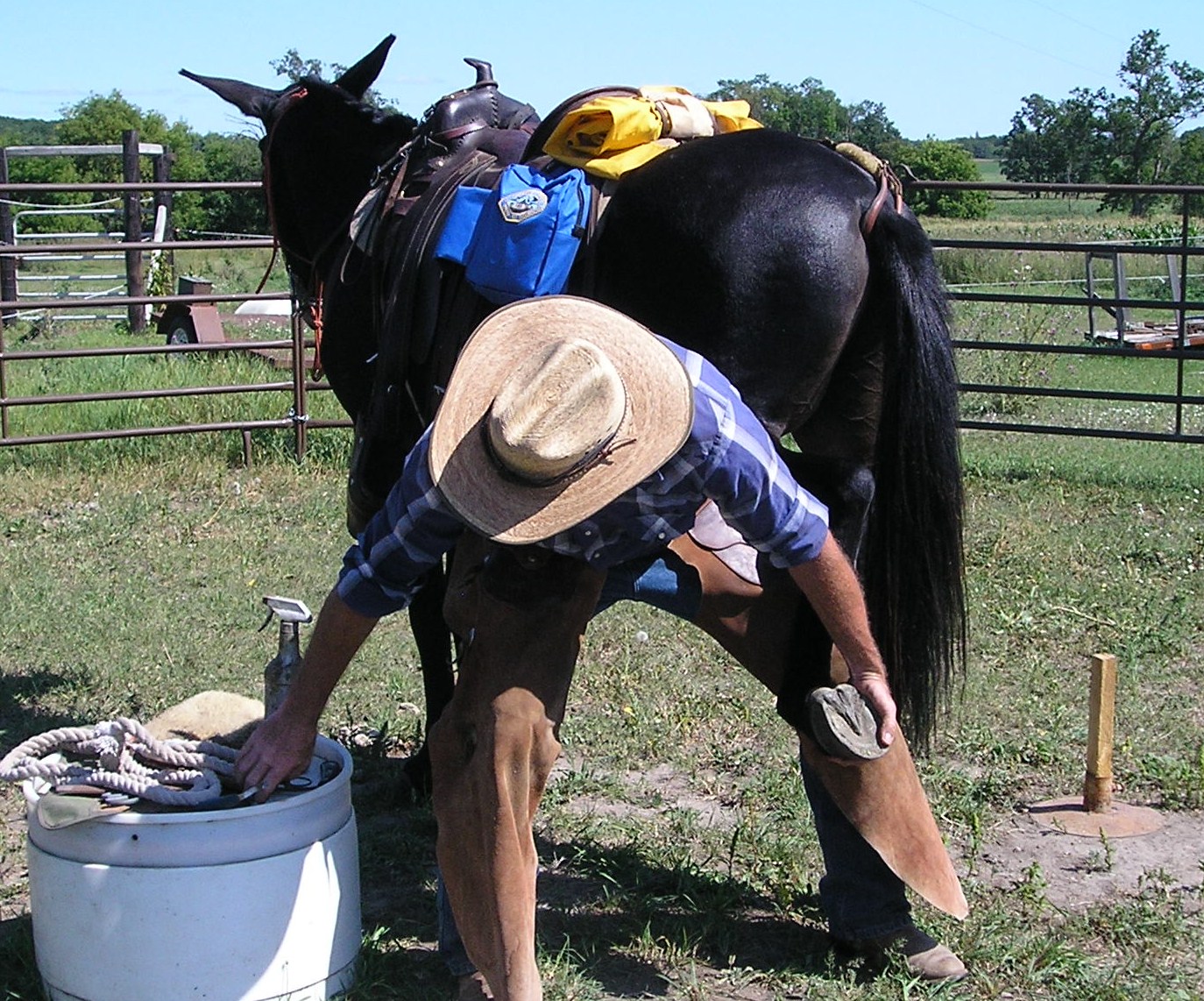 .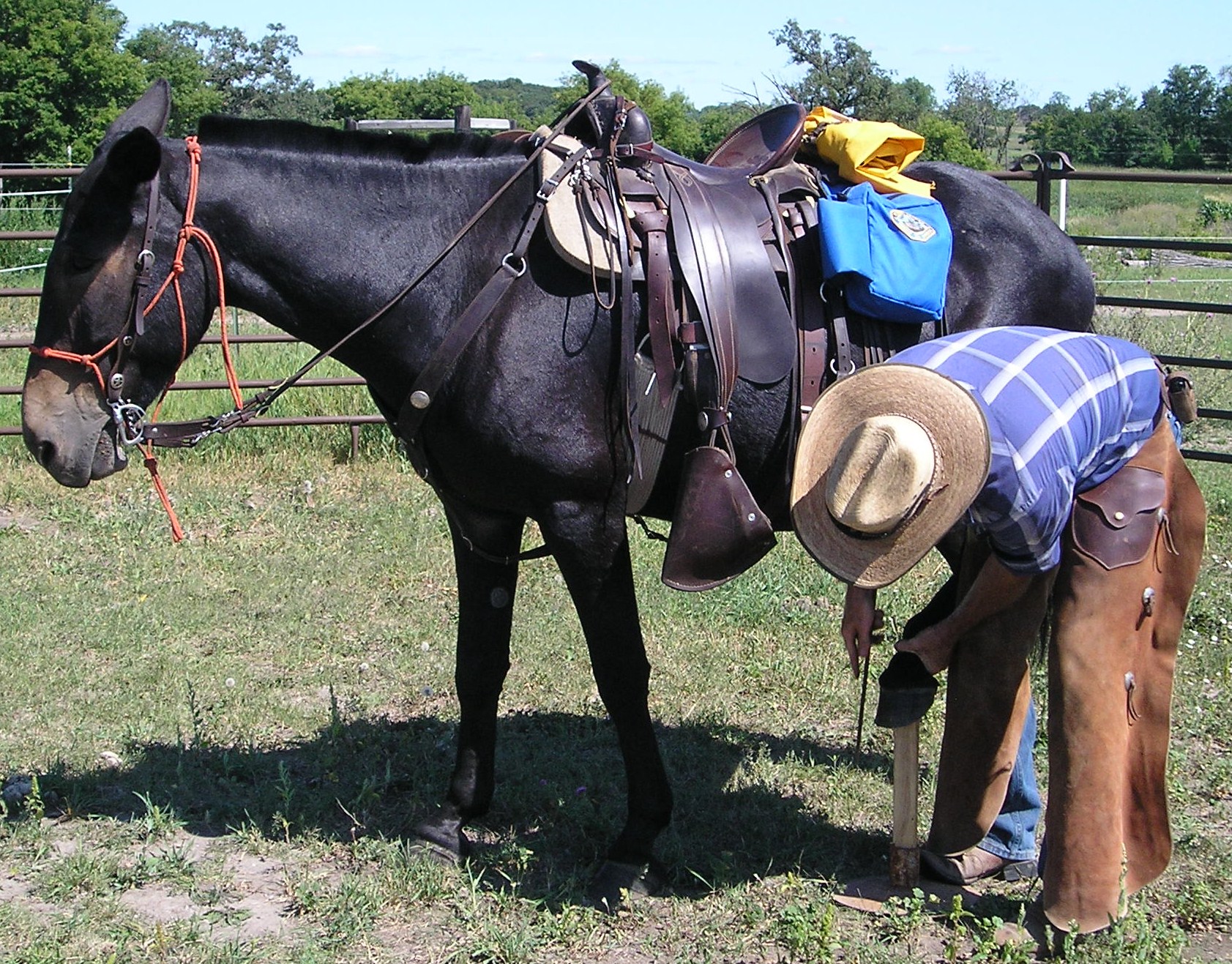 *********************************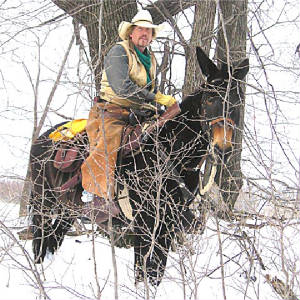 You may be able to find a better mule somewhere, but your'e gonna be looken' a while to do it!
Abe is an 11 year old, 15.1 hand high, black bay, john mule. He goes just about anywhere you point him. Surefooted walk, real smooth shuffle trot.
He's been out west, twice, on hunting trips. Raised with cattle. Good with dogs & cats. Steady around chainsaws and farm equipment. Hauled a few logs out of the woods with him in harness.
Easy to catch, loves his ears scratched. Halters, bridles, saddles, takes shots, and wormer. Stands nice for farrier, trimming or shoeing. Hard black feet. Doesn't really need shoes for most uses. Clip hair with sissors or electric clipper. Loads easily in trailer. No vices.
Sound, healthy, vet checked, legs flexed tested great. UTD on worming and E&WEE, Tetnus, Rino, Flue, Rabies, and W Nile. Has negitive Coggins report.
Abe sides up to any mounting block. Stands solid for mounting from the ground or block. Works great in the round pen or arena, but enjoys the adventure of the trail.
Rides out alone or in a group. Leads or follows. Goes home on a loose rein at a walk.
TAKING A DRINK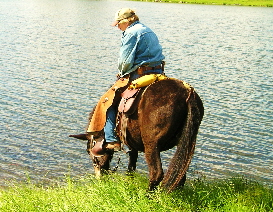 BEFORE WE GET GOING DOWN THE TRAIL
WALK ON IN
Abe stands ground tied (lead rope just dropped on the ground) for all the non-riding photos below.
Click on each picture for a larger photo.
HALTERS EASILY
HEAVY APRIL KNEE DEEP SNOW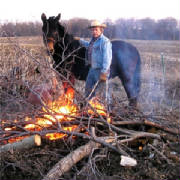 I CAN' STAND ANY CLOSER TO THE FIRE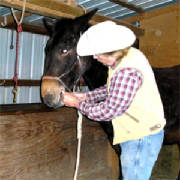 TAKES WORMER
TAKES HIS VACCINATIONS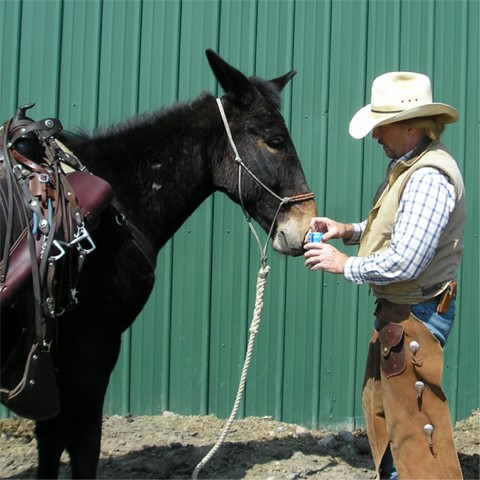 PEPSI BROKE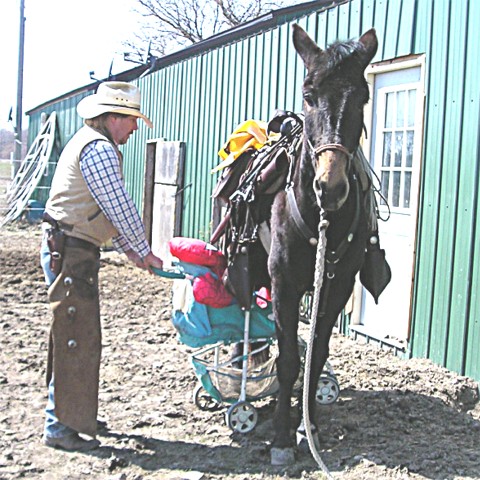 BABY BUGGY AGAINST BELLY & LEGS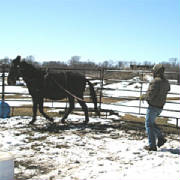 DRIVING PRACTICE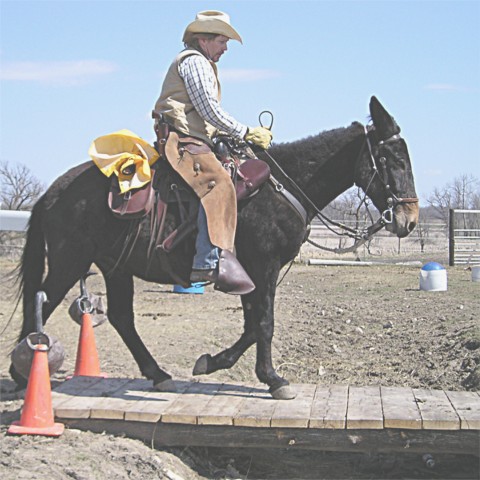 BRIDGE, CONES, & WIND SOCK DECOYS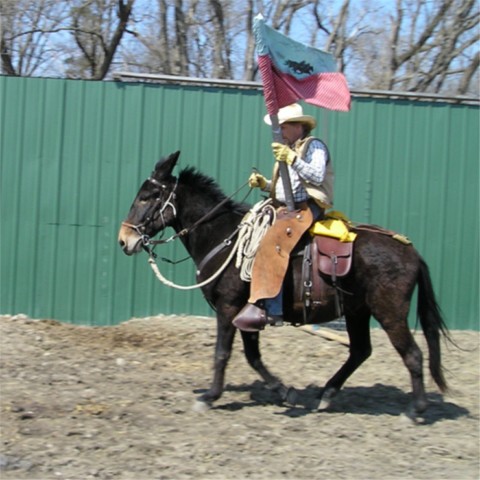 CARRIES A FLAG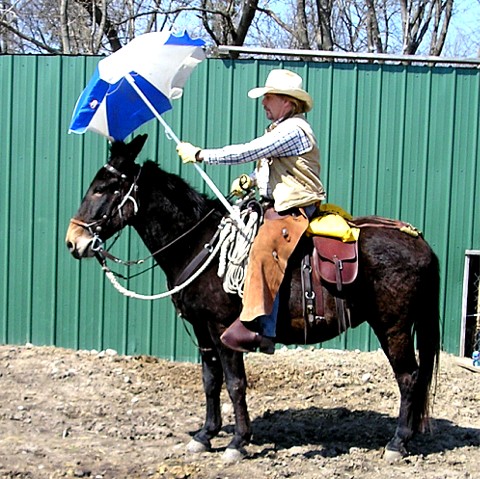 OPEN & SHUT UMBRELLA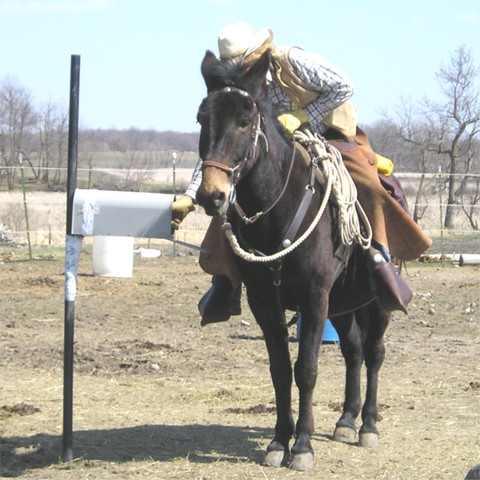 CHECKING THE MAIL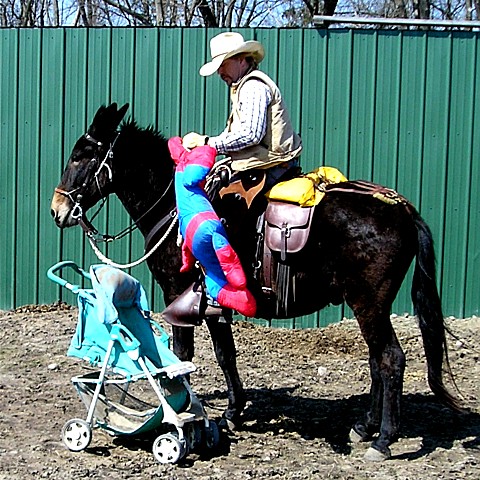 SAVING SPIDERMAN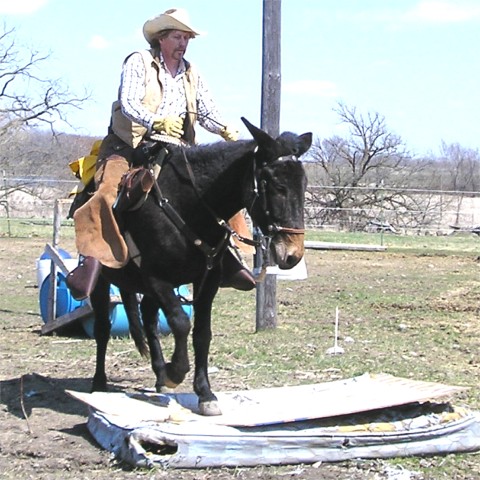 CROSSING MATTRESS & PLYWOOD
Abe and I past the patrol horse certification. It was a down pour of rain during the whole certification. Two inches total during the hour and 1/2 of the certificaion.

Abe's first duty will be at the county fair this next month. I am a Reserve Officer on a local Police Department. Hope to get some photos at the fair.

There were 3 phases to the certifcation test.

Phase 1 Mount and dismount (both sides), walk, trot, lope, stop, stand, and back up in formation.

Phase 2 Cross a wood bridge. Walk over logs. Ride with a rain slicker (we wore the rain slicker during the whole certification). Drag a bag of sand and turn to drag it while backing. Walk through an L shaped outline and back out. Cross a tarp. Walk through a box of aluminum cans. Ride between air sock decoys. Weave through lawn chairs. Cross wire mesh. Cross bright white lines. Cross a tires-logs-hoses obstacle.

Phase 3 Be approached by a person with a walker with balloons tied to it. Be approached by a person with a baby stroller and the stroller is pushed under the belly of the horse. Cross by a door way with blaring music coming out. Open and shut an umbrella from the saddle. Carry a flag from the saddle. Meet a person with a back pack. Direct a car. Approach an ATV. Approach a line of "protesters". Walk over a "body" without stepping on it. Ride along side a yelow Police Tape. Escort squad car. Shoot a handgun from the saddle, two shots from a standstill without moving.